Go nuts! Why?
Let me tell you a few of the benefits of nuts:
Nuts contain a complex of natural e-vitamins that benefit fertility.
They also contain phytosterols that inhibit the conversion of testosterone to the much more aggressive form of dihydrotestosterone.
Nuts contain much of the amino acid l-arginine, which converts into nitrogen oxide that unlocks blood vessels and increases blood flow - also to the genitals. This function is essential for erectile dysfunction. So, remind your husband's to go nuts too ;)
Arginine has also been shown to counteract insulin resistance and the "dangerous" visceral fat.
Now it's time for a recipes with nuts that you should try: Dream Bars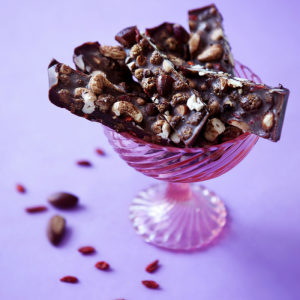 Want to know a lot more about special foods that have amazing benefits for your health?
Check out some of the follow posts:
Enjoy your reading!